New Employment Laws for a New Year
Jan. 16, 2023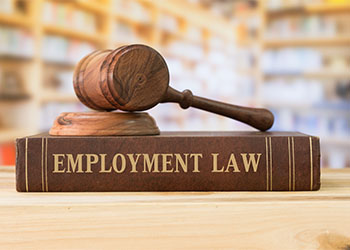 As an employer in the state of Ohio, you know that you have to stay in compliance with all kinds of state and federal laws. Also, employees are counting on their employers to uphold the laws and provide a safe workplace. These laws are constantly in flux since they respond to changing market conditions, societal norms, cost of living increases, and unforeseen factors like a global pandemic.
While it may seem overwhelming at times as an employer to stay on top of all your legal obligations on top of your day-to-day responsibilities of keeping your business running, it's essential that you're up to date on any changes. For help with this task, turn to our team at Duwel Law in Dayton, Ohio. Here, you can speak with an employment law attorney who can keep you up-to-date on any new legislation or requirements that will affect your business and ensure you stay on the right side of the law. We're able to represent both employers and employees throughout the area, including Montgomery County, Miami County, Greene County, Darke County, and Warren County, Ohio.
Laws Addressing Mandatory Vaccines and Testing
One of the biggest changes to hit workplaces in the last few years has to do with the COVID vaccine and testing. No one could have predicted how much this pandemic has turned our world upside down, but the good news is there are now systems and procedures in place to keep our communities safe and our businesses running. In general, any business operating in Ohio must comply with any state mandates for wearing a face covering, social distancing, and permitting remote work when practical. However, many of these mandates have now been lifted.
The rules about vaccine mandates are a little different, though. As it stands now, an employer is legally permitted to require their employees to get a vaccine, but they also must make accommodations and exceptions for those with religious conflicts or documented disabilities. If you do have an employee who wishes to be exempt from receiving a COVID vaccine, you must make reasonable accommodations for them whenever possible. This could include allowing them to work from home, to remain masked while in a communal workspace, to maintain social distancing from other employees who have received the vaccine, or other adjustments to minimize exposure to fellow employees. If you do encounter an issue with an employee regarding vaccination or testing (or you're an employee who is refusing the vaccine on religious or medical grounds) and you don't feel comfortable handling it on your own, our team can advise you on your next steps and ensure the rights of you and your employee are being represented.
Ohio Minimum Wage Increase
Another big change this year in the state is that Ohio's minimum wage is increasing. As of January 1, 2023, the minimum wage for non-tipped workers will increase by $0.80 up to $10.10/hour, and the rate for non-tipped workers will increase by $0.40 up to $5.05/hour. A tipped worker is defined as any employee who regularly receives more than $30.00 per month in tips, and as an employer, you will have to provide proof that your employees are receiving these additional funds. Notably, this new minimum wage is higher than the federal minimum which is currently set at $7.25/hour.
Understand Your State Laws
If you're in the Dayton, Ohio, area and have more questions about the new employments law for Ohio in 2023 or any aspect of employment law, including non-disclosure or non-disparagement clauses, our team at Duwel Law would be happy to set up a time to discuss how these regulations may affect your business. Call us today to schedule a consultation.